This week I have
Little Artist Minikit
that was previously released in the Scrap Orchard fruit basket last fall. Its a great fun little kit, perfect to scrap your kids creating great works of art! Contains 8 papers, an alpha and 32 elements. So a not so mini, minikit!
Next up is an add-on to my kit Little Love. The
Little Love add-on
contains 8 papers and 11 elements. 20% off through March 18th.
If you missed out on picking up
Little Love
the full kit the first time around, get it now for 35% off! Expires on March 18th.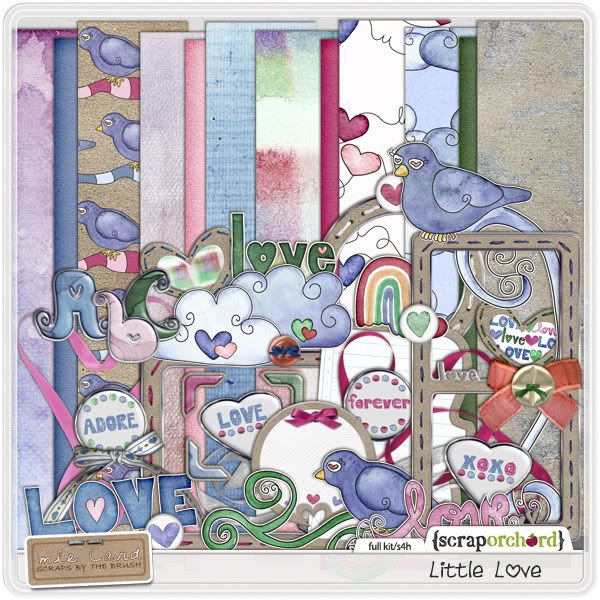 And I bundled it up all together if you'd like the quickpages as well! That's $12.75 worth of products for just $8.00!!!! This offer expires on March 18th. After which the bundle will be $10.


And last but not least, a freebie!

And be sure to come by and work on the challenges at
Scrap Orchard
this month. There's a leprechan running amok and he's dishing out double points!