This week I have some exciting news! First off I have a CT call. My first one ever. And who knows, I may never have one again. So get your applications in!
Requirements:

(1) Scrap 2 layouts a month using new releases
(2) Post your layouts/projects to Scrap Orchard's gallery and one other gallery of your choice.
(3) Participate in the forums at Scrap Orchard including completing 1 challenge a month.
(4) Enable my products when the opportunity arises.
How to apply:

Send me an email at mlecardctcall@gmail.com with the following information:
(1) name, forum name, a little bit about yourself
(2) link to your most up to date/fullest gallery
(3) list of any CT's you currently belong to(if any)
(4) what do you think you can bring to my team
(5) anything extra you think I should know
I cannot wait to see who will join my team!!!!
And second up I have a
CU Grab bag
in my shop. Get it this week for 20% off. I will unpack it in a few weeks. So buy it now while its a steal! Full of awesome CU friendly elements and overlays. Also some great basics for the personal scrapper!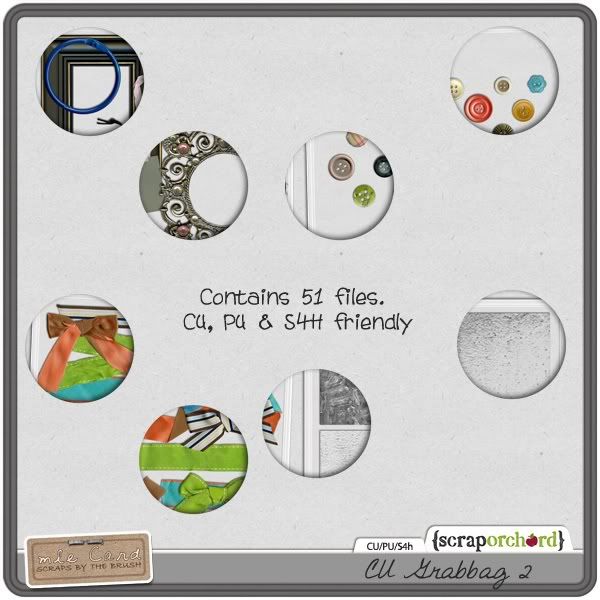 Until next week!